About Therapy Sessions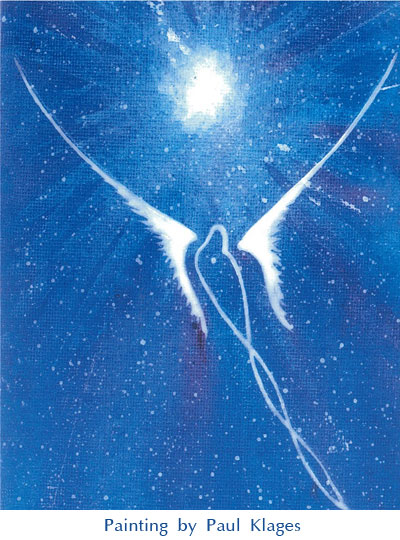 "I have been getting Qigong treatments from Sylvia for a little over 3 years. I'm always amazed at how good I feel, inside and out, after each session. She finds, and heals, problems I didn't know I had! My daughter, whom was a bit skeptical, was especially amazed at Sylvia's talent. She is truly a blessing!!"
~ Laura N
"I went to see Sylvia because I had been under a great deal of stress from my job. I was looking for some relief and guidance. The moment I laid down on the table, I immediately felt relaxed and calm. Sylvia creates a very comforting environment with soft music and dimmed lights. I felt reassured that Sylvia was going to help me through this tough part of my life. As Sylvia worked on me, I felt an overwhelming sense of relaxation and relief. As Sylvia was moving her hands over my body, I felt like she was removing the stress and anxiety that was built up inside me. I could truly feel different parts of my body getting lighter as she worked on me, especially my head and my chest. Not only did she remove the stress and apprehension I had felt, but I also felt a sense of renewal and positive energy put into my body. It was amazing how much Sylvia changed my mood and my outlook on my job. I walked out of my session with feeling lighter and refreshed."
~ Allie Bohlig
"I have seen Sylvia several times, and each time I leave with the greatest calm feelings. The sessions are totally relaxing for me. I leave refreshed to face whatever comes my way."
~ Linda
"Sylvia has been of a great help to me after losing my only child, son Jack, in a car accident at age 18 in March 2011. He had a scholarship to Carleton College, was doing well in school and had a part time job in IT there. He was a happy young man and a wonderful son. He was coming home for Spring Break with his father who also died in the accident (his father and I had been divorced for many years) when they collided with a semi-truck and were both killed instantly. The day he and I were supposed to land in Puerto Vallarta for a vacation with some of my family ended up being the day of his Visitation at the funeral home, the day before his funeral. Sylvia's prayers and Qigong healing sessions have helped me to process the terrible grief after my son's death. I feel like a heavy load has been lifted from both my body and soul after each one of Sylvia's treatments. I feel lighter and a little more positive about my life and my future. Sylvia has also helped other members of my family deal with grief and other personal issues. I would definitely recommend a session with Sylvia with whatever issue you may be struggling with in life."
~ Denise Ganje, Roseville, MN
"I have known Sylvia for many years and she has done Qigong on me several times over these years. Recently I have been having rather severe upper back pain that actually radiates through my abdomen. While chiropractic work was helping I felt I needed energy work done to help control the pain and encourage healing. This was the first time I went to see Sylvia consistently – once a week for three weeks. I mention this because I want to emphasize what a difference it makes when Sylvia works on you a few times in a matter of weeks. The difference in my pain has been significant, my energy level has increased, I feel more flexible and I've found it's easier to concentrate on my work or whatever I'm doing. While I definitely believe one Qigong session is beneficial, more is even better. Like most treatments, it can take time for your body to respond.
Sylvia is very competent in her Qigong work. She is honest, humble and has a strong desire to help others. I consider Sylvia to be very intuitive in her ability to find how and where her clients need help. I believe her work benefits a person's emotional, physical and spiritual health. I have recommended Sylvia to family and friends and they have been happy with their results."
~ Jean B.